The sultry vamp in you doesn't have to slink back into hiding post October 31st. With smokey eyes, sharp-like-a-knife wings, crimson-stained lips, and a contour so strong it could break through 10,000 wooden stakes, well- you get the idea. Create a magnetic look that survives all of the colder month holiday season with Lime Crime's incredibly pigmented powders, and bewitching lip shades to die for.
After applying your base face makeup as usual (using primer to make sure everything stays through the long, eternal night), go in with a contour brush to sculpt out your cheekbones. Be certain to use a small stroke on either sides of your nose, as well as the sides, and middle of your forehead. If desired for that twilight-evening sparkle, use a golden or pearly highlight on the cheekbones, tip of the nose, above the lips, and on the chin.  For a cold-blooded vampire look on a night out, I recommend a swipe of the Icy Silver across the cheekbones.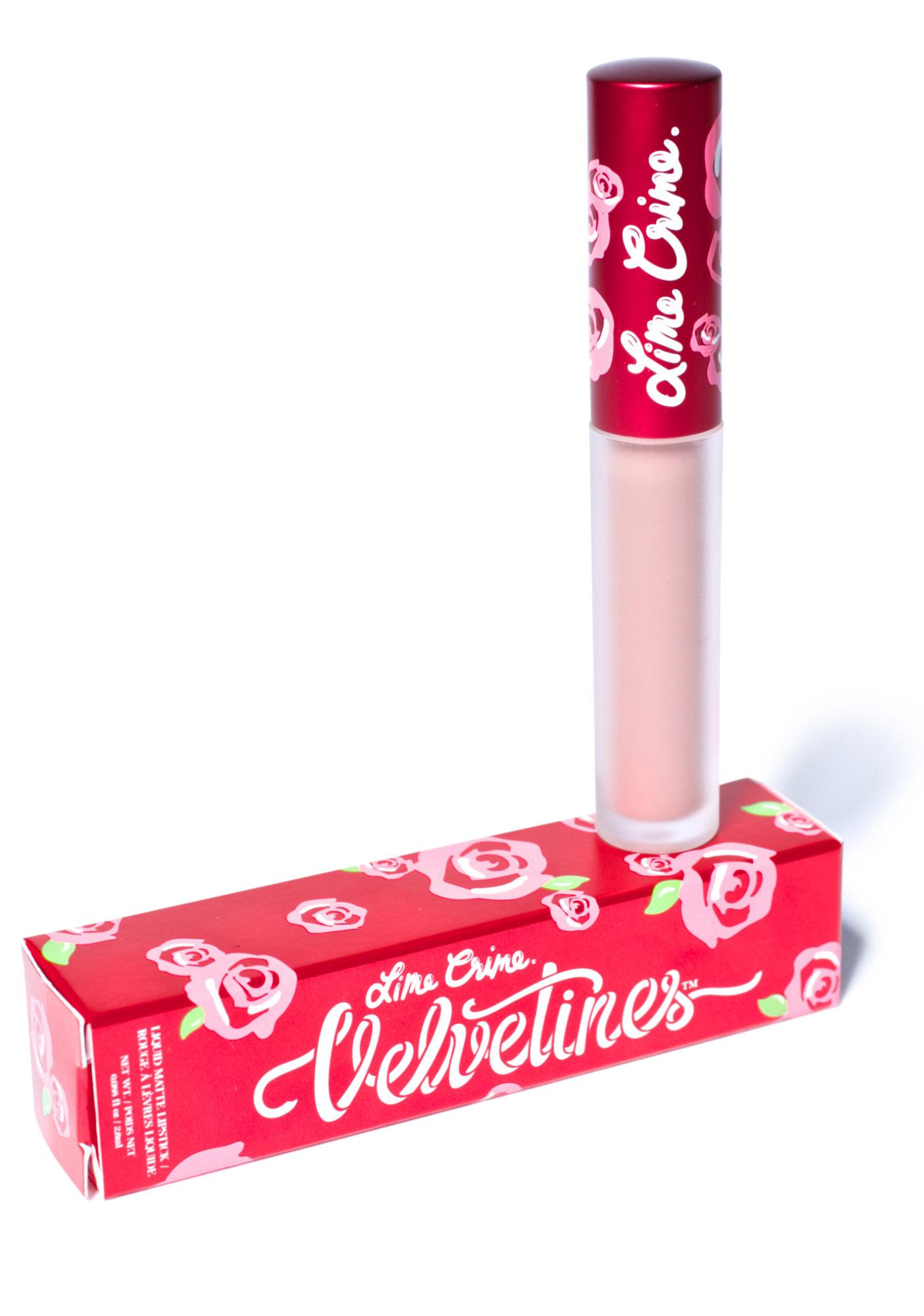 Next, perfect your brows. They can be as pointed and as perfect as you'd like, or a bit more deliberately messy, a la Cara Delevingne.  Now it's time to move on to the fun part.
Tap in a shimmering white (or again, go for the Icy Silver from the previously mentioned Superfoils duo) using your finger, or a small eyeshadow brush. With a brush, blend a dark matte brown or black into your outer crease. Taking the darker color from the Lime Crime Electric/Barbarella or the Lucid/Dream Superfoils duo, blend a small bit into your outer crease, fine-tuning, pointing, and perfecting the blending light created by the previous shadow. Line the outer lower lash line with a sultry dark brown, plum, or black, and wing the top line out with Lime Crime's Liquid Eyeliner in Quill. Brush lashes with a jet-black mascara, and if feeling particularly siren-like, apply fake lashes.  You can even try the new Diamond Crushers duo that just came out.
Finish the look with a swipe of one of Lime Crime's signature Matte Velvetines, like the ones on Love-Makeup. Bloodmoon is the obvious choice, but choose from Saddle, Black Velvet, Salem, and Raven to fit your mood for the night. Given the formula, lip liner isn't necessary, but touch on a setting powder or a spritz of makeup-holding spray to the rest of your face to ensure your enchanting warpaint is as immortal as you.  Follow them on Instagram here.